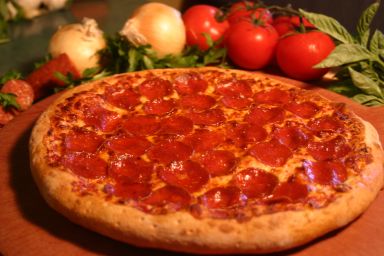 We took some friends in the neighborhood and had a great time!
The kids had a blast playing in the arcade section!
We were surrounded by team parties and other fun groups of people.
Clearly this was the place to be for great food and fun!
for our order of one large cheese pizza and one large pepperoni pizza!
Lamppost Pizza is also a great place for salad, pasta, and dessert!
They have football season specials, team parties, daily specials, and more.
Hurry and snag the deal and discover a new family favorite for pizza night in or out!
2 more days!